Do you offer geo-fencing?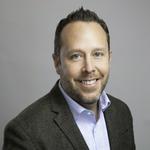 Updated by Paul Langtry
AdCritter gives you access to powerful geofencing capabilities
Geo-fencing is available for Targeted TV & Internet campaigns. To do so:
Select 'Location Targeting' and then select 'Target on Map'.
From there, you can utilize a variety of geo-fencing types (address, circle, square, polygon, etc).
Geofencing allows you to create a virtual perimeter (or fence) around a specific geographic location to deliver targeted messaging to people while they remain in that area
Below is an example of the types of geo-fencing we offer.
**Geo-fencing does not come with any additional costs.                   
The ideal way to try AdCritter is to create a free account.
Still have questions? Click on contact us or the chat icon in the lower right corner.