Do you have ads for my type of business?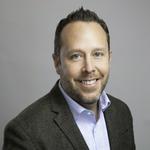 Updated by Paul Langtry
Pre-made ads are available for over 1,000 types of businesses
AdCritter offers continuously updated pre-designed ads and commercials for over 1,000 business types. If your type of business is even remotely common, it is almost certainly among those we pre-design ads for.
Don't see your business type? We'll create it for you.
Simply create a Targeted TV, Internet or Billboard campaign
Select 'Custom Ads'.
Create your campaign and submit
Our team will reach out to you do discuss creating your custom ad
Still have questions? Click on contact us or the chat icon in the lower right corner.