Do you have examples of custom TV commercials?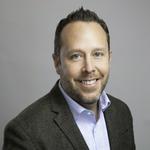 Updated by Paul Langtry
Check out a few of our favorites
Commercials like these can easily be produced for your business as well. Simply request a custom TV commercial when creating a new campaign and we'll take care of the rest.
Pre-Made Template
Here's an example of one of the thousands for ready-to-customize TV commercials you can use and get live in 24 hours
Custom Commercial
This commercial uses some customer provided footage along with a custom script, on-screen graphics and outro.
Still have questions? Click on contact us or the chat icon in the lower right corner.