Understanding ad policies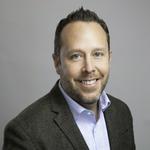 Updated by Paul Langtry
Are there restrictions on what can be advertised?
AdCritter makes that question simple! We have a webpage (https://www.adcritter.com/ad-policies/) that explains our ad policies in more detail. 
Ad Policies aren't set by us, they are set by the publishers & exchanges. We must abide by their policies.
But to save some time, here is a list of frequently asked about products/services covered in the Ad Policy document: 
Marijuana

Firearms, Weapons, and Fireworks

Hemp and CBD

Political Ads

Tobacco

Psychics, Tarot Readings, Fortune Tellers

Gambling

Religious
If your ad is about any of the above products/services listed, its recommended to review the ad policy document before creating the ad. If you have any further questions not covered in the ad policy document you can send us a support ticket to connect with a campaign advisor who can then review your request to do an ad by an individual basis. 
Still have questions? Click on contact us or the chat icon in the lower right corner.