Interactive Campaign Walk-through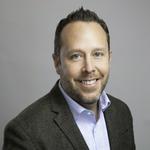 Updated by Paul Langtry
This Interactive Walk-Through is the Closest thing to Actually Using AdCritter
In this hands-on demo we'll cover the following:
How easy it is to create a Targeted TV Campaign
How to choose, upload or request a custom TV commercial
How to use geofencing/targeting to only advertise to the perfect location
The massive benefits of audience targeting and how to use it
The ideal way to try AdCritter is to create a free account.
Still have questions? Click on contact us or the chat icon in the lower right corner.