Google Looker Data Studio Integration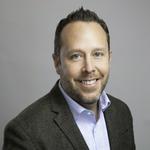 Updated by Paul Langtry
Looker Data Studio Integration (fka Google Data Studio)
AdCritter now offers the ability to build custom visualizations and reports in Looker Data Studio. Currently available to those on the agency plan.
Follow with Video, bulleted list or ordered list (no paragraphs)
Ready to get started? Connect your AdCritter account to Google Looker Studio today via the Google Looker Studio Community Connector's Gallery (updated once we have a link).
Add a Tip to include a best practice (or delete)
Add a warning to help steer clear of a potential issuse (or delete)
Still have questions? Click on contact us or the chat icon in the lower right corner.